Brits and EU citizens are deserting the UK whilst there?s still time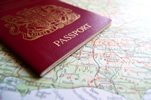 The ongoing Brexit chaos and confusion has forced an exodus from the UK of Britons as well as EU citizens.
Since the shock result of the Brexit referendum, many thousands of British citizens living and working in the bloc have taken the painful decision to become citizens of their chosen EU countries of residence. The reason behind this irrevocable move isn't that they hate their home country, it's because they need to combat the ongoing insecurity of not knowing whether they will be able to retain their businesses or their comfortable retirement lifestyles after Brexit becomes an unwelcome reality. At the same time, UK citizens who believe Brexit will ruin the UK's economy for years to come are also getting out whilst the going is still good.
Some two million British expatriates living in EU member states were disallowed the vote due to their having been living overseas for more than 15 years. For many expat professionals who'd spent their working lives overseas and who'd planned to retire back home, this was the worst possible insult, resulting in many deciding to cancel their British citizenship in favour of the country in which they were living. For those with businesses dependent on freedom of movement and goods, the decision was a practical necessity.
The very real threat of a no-deal Brexit has caused many UK citizens for whom emigration was a future dream to bring it forward rather than face a post-Brexit Britain. Real estate markets across Europe boomed for a while and, in 2017, 13,141 Brits took nationality in an EU member state. The 2018 figures aren't yet available but are expected to show another huge hike in numbers. As Brexit looms one way or another, it seems EU member states are now willing to grant UK expats the right to stay however the UK/EU divorce ends. For those who'd previously planned a move overseas, perhaps it's not yet too late.