Would a second referendum exclude long-stay UK expats in EU?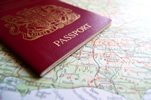 As the possibility of a second Brexit referendum creeps nearer, would the 15-year disenfranchisement still apply to long-stay UK expats in Europe?
One year after it was first introduced, the Votes for Life bill is still crawling its way slowly through the British parliamentary process, meaning it may well not be passed in time to let those whose lives are being wrecked to have a say in their own futures. Many Brexit-watchers eager to interpret yesterday's spectacular Commons vote against May's unpopular deal as the potential end to the Brexit nightmare are now wondering whether an informed second referendum could become a reality. However, those British expats forbidden to vote on their own futures by the infamous 15-year disenfranchisement ruling now fear they may be left out in the cold again.
The first pledge to abolish the rule was made in 2014's Tory party manifesto, confirmed in the 2015 Queen's Speech and again endorsed in May's 2017 manifesto before being consigned to the back office and forgotten. Disenfranchised British expats in Europe and across the world are still angry they couldn't vote in the so-called 'advisory' Brexit referendum, and are now frustrated that the same may happen again should a Peoples' Vote become a reality.
The first reason given for the Votes for Life bill's slow process was the technical nature of the electoral management needed to re-register the disenfranchised, with the second delay down to the bill's contentious political content, namely that the Labour Party were against the proposal from the start. The recent version, introduced as a private members bill, was also contentious as PMBs are treated differently than government bills, with less time allocated and more hurdles to jump.
The new bill passed a second reading last February, took until October to get to committee stage and was due for its report stage on January 25th. The major Brexit disruption which culminated in last night's vote makes it seem unlikely it'll be seen again for a good while, thus leaving long-term expats overseas without a chance to vote should a second referendum take place. Given the small majority of the Leave vote and the high numbers of long-stay British expats living, working and retiring overseas, it's not impossible that, should the bill have been passed as promised, the present threat to the UK's economy and expats' futures could have been averted.