Turkey offers sun, sea, history and friendly expat communities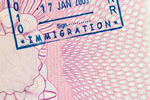 Turkey is recovering its popularity with Britons looking for sun, sea and a low cost of living.
Turkey may not be the most popular Mediterranean refuge from the vagaries of the British winter, but those who've chosen beachside resorts in the Fethiye region are more than happy with their decisions. Set along the country's southwestern Turquoise Coast where the Mediterranean Sea meets the Aegean, the region is now becoming an expat retirement hub for its stunning protected coastline and established expatriate community. At the present time there are an estimated 7,600 resident expatriates enjoying life amongst the area's spectacular historic remnants set along the ancient Lycian Way.
The entire population of the region is around 150,000, meaning one out of every 10 residents is an expatriate who's decided to make Fethiye his or her permanent home. The majority of foreign residents here are British, with most arriving over the past 15 years in the region's main town, also called Fethiye and home to a large number of Britons. Smaller towns such as Hisaronu, Ovacik and Cahs have their fair share of British sun-seekers as well as smaller expat communities from Russia, China and Germany.
For those concerned about fitting in with the local community, long-stay retirees say Turkish people are welcoming and friendly, with most speaking at least some English. For expats determined to fully integrate, Turkish lessons are easily available, with a few local restaurants and bars even providing free language classes for their regulars. The region has a laid-back atmosphere, and many expatriates volunteer with charities, join local clubs and generally make themselves useful within their communities. Sports and hobbies are easily accessed, and for the truly energetic there's pilates, aerobics and yoga a well as badminton and tennis.
Turkish cuisine is well-known for its kebabs and grilled meats, with expatriates from the UK also able to enjoy all their favourite British foods in restaurants run by Brits. Many local business are owned and run by expatriates and include property maintenance firms, estate agencies, legal services, fashion stores and grocery outlets. For newly-arrived expats fascinated with the region's long history, there's a selection of rock tombs carved into the surrounding mountains and an ancient Roman amphitheatre as well as a ghost town. For retirees looking for the perfect place to start a small business or simply enjoy a stress-free life, a visit to Fethiye may well mean you'll never want to leave.