Is American English a foreign language for Brit expat professionals?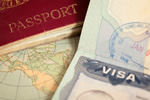 If you've been offered the dream job in the USA and are ecstatic that you don't have to learn a foreign language …..think again!
In general, the British are more than happy to believe a 'special relationship' exists with their American cousins, based on several centuries of historical, cultural and linguistic ties. Brits. However, tend to forget the fact that a myriad other languages and cultures have had an effect on American English and America's way of life has blotted out the British habit of making passive-aggressive statements, replacing it with a far more direct style of tell-it-like-it-is comments. As one famous polling company puts it, 'At least 50 per cent of American citizens would have no idea a Brit was calling them an idiot'.
The poll itself gave a number of well-known British phrases, starting at 'with the greatest respect', and submitted them to Brits and Americans with the request to explain the phrases' closest meaning to their own perceptions. Most Brits interpreted the first phrase as 'you're an idiot', but their American counterparts just didn't get it, saying it meant the speaker was listening to their views. Other interpretations had similar results, with 'I hear what you say' meaning 'I disagree and don't want to discuss it' to Brits and 'he's accepting my point of view' to Americans.
'Oh, incidentally/ by the way', the subtle British way of pointing out the prime purpose of the discussion, came across to Americans as 'that's not important', and 'very interesting' was interpreted as 'they're impressed'. The British interpretation, however, came over as 'that's rubbish'. Basically, the entire linguistic exercise proved that language means different things to different nationalities even if they share the actual tongue. The survey was an interesting exercise in difference and diversity, but perhaps should be compulsory reading and learning for any British would-be expat professional planning to take a relocation to the USA as well as any British politician hoping for a trade deal!