Bahrain soars as world?s second best for expat professionals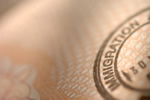 In spite of heavy competition, Bahrain is now the second best location on the planet for expat professionals.
Tucked neatly behind Germany with its top ranking and above the UK's surprising third place, Bahrain pipped the UAE's fourth place in a study of career opportunities, prospective earnings and work balance. HSBC's Expat Explorer survey took in comments from over 22,000 expatriates living and working in 163 diverse countries. Bahrain succeeded in gaining 10 upward spots, leaving its 2017 ranking of 12th far behind.
According to the survey's report, the Arab emirate's potential for earnings beyond expats' wildest dreams was the main reason for its leap to second place, with solid benefits and salary packages also helping to earn its new position at a time when other Gulf State destinations seem to be losing their glitter. Out of those surveyed, over three-quarters stated their salaries had soared since their move without compromising their work-life balances, a figure which improved over last year's survey result by as much as 62 per cent. The study also revealed the country offers excellent perks to expat professionals willing to relocate, with one of the world's most comprehensive benefits packages earning praise from a high number of respondents.
Bahrain was also praised for being an excellent choice for those looking to develop leadership skills, with more than 60 per cent saying their work experience in the emirate had resulted in their becoming better leaders as well as improving their face-to-face relationships. Comments from happy expats included 'challenging on occasions but rewarding employment' as well as 'good social life and weather', thus covering all aspects of life in the Arab state. In general, Bahrain's foreign workers totalled over 600,000 in last year's second quarter, at the same time as other emirates were busily cutting down expat numbers in mostly failing attempts to motivate local workers into taking the job market seriously.