US State Department warns Americans against visiting China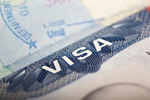 In its latest travel advisory, the US government is warning those planning on heading to China they may risk not being able to leave once their visit is over.
The advisory comes under the Level 2 'exercise extreme caution' bracket, and was issued due to fears China may suddenly and arbitrarily enforce laws which allow immigration officers to detain American citizens without giving a reason. The law is known as an 'exit ban', meaning those detained can be forced to stay in the country indefinitely as well as being subject to interrogation and harassment by officials. Apart from the Peoples' Republic, other countries with similar laws include Algeria, Myanmar, France and Germany as well as Antarctica and the UK.
In addition to the general travel warning, the US government is targeting US/Chinese citizens with a notice stating Americans of Chinese heritage are now particularly vulnerable to extra harassment and scrutiny. It seems China is known for using such exit bans in order to coerce US citizens and expats into participating in government investigations or aiding the authorities in the resolution of disputes involving Chinese businesses or individuals. Most of those affected only discovered they were subject to exit bans when they attempted to leave the country.
One recent trend is to detain those who've sent private emails critical of the Communist government, and those affected are not told how long they must remain in the country nor how they can attempt to get clearance to leave. The new travel advisory may cause complications for Chinese-registered expat business whose staff need to travel outside China on a regular basis, but many expats living and working in the major cities believe the exit bans are retaliation for the US's arrest of the head of the Chinese Huawei electronics company.