Downsides and upsides of Thailand an as expat destination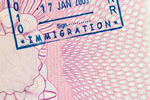 Is Thailand still the Land of Smiles for expats?
Nowadays, many expats living working or retiring in Thailand hold their breath as the New Year approaches, waiting to see what changes will worsen their already precarious positions within the country. Expats elsewhere in the world worry about the cost of living, the effect of a no-deal Brexit or the chaos introduced to their home country by the Trump presidency, but expats in Thailand, most of whom willingly embraced the 'Land of Smiles' advertorials, are too busy wondering about their own futures to worry about the collapse of civilisation as they remember it! Uncertainty about visas and their requirements, work permits, volunteer permits, driving, banking and the rising cost of living fill expats' nightmares, especially at New Year.
One of the problems faced by expatriates who've chosen Thailand as their second, hopefully permanent, home is the rumour mill, usually caused by inaccurate translations of semi-official documents. Panic can easily set in when a huge group of expatriates join in on forums, giving their own interpretation of the latest official notice posted on the country's main visa forum. If, of course, they can make any sense out of anything due to the forum's decidedly unsatisfactory software.
A week or so ago, the site published a translation of a new immigration order, spurred by the US Consulate's refusal to continue guaranteeing the required monthly amount of cash needed to renew the so-called 'retirement visa' for their expat nationals. Panic ensued, as it seemed to also include those using the alternative of 800,000 baht cash kept in a Thai account. Lost in Translation isn't either a book or a movie, it's reality in Thailand. Until the correct version was given, expats from all over Europe to whom the original didn't, in fact, apply, were shaking in their shoes for fear of deportation. Happy New Year just wasn't in it.
Another headache was caused late last year by an article which stated all retired expats might well be forced to buy private health insurance rather than pay for their treatment when required by means of drawing down savings or an investment. Those officially debating this requirement as a possibility were, of course, the insurance companies themselves, causing unflattering comments from the expat community. At the same time, the Thai government was also debating the possibility of reining in the huge price hikes by the companies providing Thailand's private hospital chains. No-one mentioned the fact that to be able to afford private health insurance in Thailand once you're over 60, you'd need to be close to millionaire status, whilst those over 75 couldn't get it even if they were millionaires!
Nevertheless, Thailand has its charms, as many single, elderly expatriates have discovered, although some may have regretted their decisions. To be fair to the country, it's stunningly lovely in parts, it's an economic dream for pensioners and its culture and history are fascinating. Unfortunately, its language is another matter entirely. Those who come may regret it, but those who take life for what it is and simply get on with it are those who've become used to chaos, confusion and dodgy translations. Perhaps they even enjoy the challenges, as they ensure life is never, ever dull or boring!