Dutch schools gearing up for influx of expatriate pupils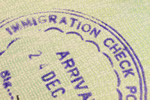 Dutch primary schools in The Hague, Amsterdam and Eindhoven are attempting to gear up for an expected influx of expat pupils over the next few years.
The move is in response to the increasing numbers of expat professionals arriving to take up jobs in the IT and technical sector due to a skills shortage in the local population. For example, Eindhoven is anticipating an extra 4,000 children from 'skilled migrant' professional families between the present day and 2030. At present, around 33 per cent of pupils now starting their education at the city's public primary schools are of foreign origin.
One major problem is that the Dutch government does not allocate extra funding to help schools cope with the influx of English-speaking youngsters whose parents are well educated and who don't speak Dutch in the home. As a result, local authorities are forced to fund special programmes including language classes in order to integrate the children into the Dutch schooling system.
Eindhoven's Holland Expat Centre director Kris de Prins told reporters the regional education authority has decided to internationalise regular schools to deal with the problem, as Dutch parents are also keen to have their children educated in a way which prepares them for today's and tomorrow's world. It has to be said that, out of all expat parents in the Netherlands, 63 per cent had no employer assistance as regards schooling costs, with just 25 per cent opting to afford private international school education for their children. Another survey has shown the majority of expatriate professionals in the country arrived by choice, have stayed for over five years and are keen to ensure their children integrate into Dutch society.