British elite private schools fighting for EU locations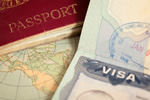 Leading British private schools with established campuses overseas are now looking for new EU locations in order to tap into ex-City of London expat demand.
As the exodus of financial talent from the City of London ratchets up due to Brexit, elite British private schools are considering opening up in Berlin, Amsterdam and Frankfurt in anticipation of a boom in demand. The moves come after warnings that many thousands more top-salaried financial professionals are to be relocated outside the UK after Brexit finally kicks in. For example, hundreds of employees at Morgan Stanley, Goldman Sachs and Deutsche Bank are due to leave the UK later this year.
Brighton College is one of the elite educational establishments looking to cash in on the anticipated extra demand for an international education. With fees of up to £45,000 a year, the school's services are exclusive and aimed solely at the children of the ultra-wealthy, whether expatriates or citizens. Frankfurt is the choice of Brighton College headmaster Richard Cairns, with a new branch in Berlin also of interest. At present, the school can also be found in Bangkok, three are set in the UAE and two new openings in Asia will be shortly announced.
Alternatives to Brighton College are Dulwich College's nine overseas international schools, four of which are in China, one is in Singapore and another is in South Korea. Wellington is another player in the lucrative international education game, with three schools in China and links to two more as well as one in Thailand. Headmaster Julian Thomas is now mulling over more Brexit-driven European opportunities, saying European interest is being driven from inside Europe, making Amsterdam and Frankfurt well worth considering as future locations. One thing's for certain, the international school market is now as big an expat-aimed business as is the international private hospital sector.