New UAE laws aim at retaining expats and enticing new foreign investment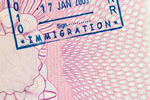 New UAE laws including 100 per cent property ownership and 10-year long-stay visas are aimed at attracting overseas investment and retaining expatriates
Investors, business people and expatriates are the targets of several new UAE laws aiming to increase revenue in various local sectors. At present, full ownership of UAE-based companies is only permitted to those setting up in free zones, with the new laws aimed at foreigners eager to acquire or set up smaller local companies in the Gulf State region. At the same time, 10-year residency visas are being offered to entrepreneurs as well as to specialists in the medicine, research and science sectors.
In addition, top-talent students looking to complete their education in a UAE university will also be eligible for long-stay visas, conditional on their grades both in school and in either UAE-based or foreign universities.
Successful students and their families will receive five-year visas aimed at persuading them to settle in the emirates. Investors will be granted either a five or ten-year visa dependent on the amounts invested, and their spouses and children as well as a single advisor and an executive director will also be allowed to stay long-term. Entrepreneurs whose businesses are worth at least $136,000 as well as those with approval from an UAE-accredited business incubator can get a five years visa as well as a chance to upgrade the visa to investor level. Ten-year visas will be available for scientific researchers, medical professionals and cultural specialists, with their families able to be included in the visa. Expatriates over the age of 55 will also benefit from the new rules for retirement visas, available to those who own property valued at $545,000 and those who have an active income of no less than $5445 a month.