New French long distance bus services should appeal to expats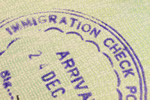 Is this the answer to disrupted domestic flights post-Brexit?
For expats already living in France and hoping to stay there post-Brexit, the threat of domestic and pan-European flight disruption to British airlines may well be causing concern, especially if there's a French business to run which requires frequent travel around he country. Due to France's recent relaxation of the country's transport market, there may well be a solution should journey-time constraints not apply. The new transport laws now allow coach companies to offer cross-France routes linking all major cities at a far cheaper rate than the rail and air services.
The first company to start the new routes was the government-owned Isilines bus company, given permission to run 17 city-to-city routes ahead of their non-government owned rivals. The rest of the pack, including OuiBus, the German Flixbus and the British-owned Megabus companies, started their operations at the end of the summer tourism season. Providers of the new routes are hoping potential passengers will form the habit of checking prices on all available modes of transport from their home bases to their destinations, as long-distance coach travel is the most economic way to go. The new services are expected to be popular with tourists as well as expats and locals, as they'll get to see far more of France's beautiful countryside than on a plane or even a train. Previously, long-distance bus services were disallowed as they would have taken passengers from France's rail network, until Macron's new government decided to offer a cheaper alternative with more options as regards destinations.
During Isiline's first month in operation, 100,000 bookings were taken, with a majority of 99 per cent citing price as their reasons for using the new service. Additionally, the new coach services reach far more remote locations than does any other form of transport, with those living in areas formally forced to rely on local buses or even car-sharing now able to simply book and go . To date, the long-distance buses have carried over 250,000 passengers, with two-thirds saying it was the first time they'd travelled by coach and the same percentage aged between 20 and 40 years. Basically, unless time is of the essence, the new bus companies offer a comfortable journey through much of France's most spectacular countryside at a very reasonable price.