For expat retirees and digital nomads, Turkey has it all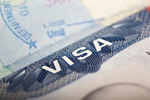 Turkey may not be number one on your preferred location list, but it has a great deal to recommend it for both expat entrepreneurs and retirees.
Crowded out of most reports on Mediterranean expat destinations, Turkey is nevertheless a land as rich in history, culture and tradition as its rivals. Infrastructure and living standards now match those in Western developed countries, whilst the actual cost of living is refreshingly low. Most of the favourite expatriate hubs have well-established foreign communities and the country's popularity with tourists means English is spoken in a surprisingly large number of locations.
Importantly, Turkey has a good reputation as regards safety, and the local people draw on their long tradition of hospitality when welcoming newcomers to their towns and cities. Expats looking to retire normally head for the Mediterranean and Aegean coastlines, and Istanbul is popular as a start-up location for expat entrepreneurs. The northern coastline is now opening up to property buyers from overseas although expat communities are rarer and far smaller than those on the southern and western coastlines.
One favourite is the little town of Didim, also known as Altinkum. It's reputation as 'Little Britain' shouldn't put off those looking for a ready-made community. and property prices start at around £35,000 for a small apartment. Summertime brings hordes of tourists to its choice of several beaches, but winters are mild and far quieter. It's an ideal combination of British and Turkish vibes and is perfect for those on a fixed budget as eating out is incredibly affordable.
For would-be expats looking for a less-than conventional lifestyle, the Aegean coastal town of Yalikavak is a favourite with musicians and artists as well as a few celebrities, all of whom are convinced life is what you make of it. Most of the locals speak English, and luxury living can be had on a reasonable budget. Further along the Bodrum Peninsula are a number of smaller, quieter resort towns as well as Turkbuku, the upmarket heart of the Turkish Riviera. If big-city living with a Turkish twist is your wish, the astonishingly historical city of Istanbul has it all and more at a higher but far from extortionate price.