Brit pensioners in the EU still under free healthcare threat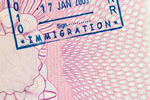 Continuing free EU-based healthcare for British expat state pensioners after a no-deal Brexit is now down to bilateral agreements.
After two and half years of endless negotiations, empty assurances and reassurances and a great deal of hot air, UK state pensioners living in popular EU member state retirement destinations are still scared stiff they will be left without access to affordable medical care. A British government report states 'limitations on access to healthcare services may be experienced', adding 'the government is seeking to protect reciprocal healthcare rights through transitional bilateral agreements with EU member states'. Apparently, a bill already going through the House of Commons has the intent of making certain the UK is ready to sign any deals which might be done by March 29. Should a final Brexit deal be agreed, reciprocal healthcare agreements would have until the end of 2020 to be done.
For UK expat pensioners able to afford private healthcare insurance, the above won't cause any grief, but state pensioners are in the exactly the same situation as regards their annual uprates – it's all down to reciprocal deals with every single EU member state hosting a British expat community. This not unexpected news isn't even in the Brexit section on the government's website – it's filed under the heading 'Benefits Entitlement'. At present, it seems that uprates will be paid for two years but there are no guarantees this will continue. Campaign group British in Europe is restating its demand that all rights of UK expats should be ring-fenced from the final Brexit agreement itself, thus giving retired Britons in France, Spain and other popular hubs the same reassurance now given to those in Norway, Liechtenstein, Iceland and Switzerland.
As yet, no publication has been brave enough to estimate how long the much-vaunted 'reciprocal deals' will take to become law, thus allowing British pensioners who've resisted the temptation to give up, come home and cause chaos the rights they've paid up for all their working lives as well as those they were promised when the UK joined the EU. Expat internet chat rooms and forums are pondering the point that taking an individual's right to citizenship away is only used when the person is convicted of a major crime, but it's fine to take away European citizenship from hundreds of thousands of British expatriates and blame the 'will of the people', especially when their counterparts in the UK would seem to have retained the free use of the NHS as well as a number of other rights.