Thailand catching up fast and Singapore ever more expensive for expats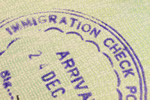 Reporting on a new cost of living survey result for Bangkok and Singapore
Comparative costs of living are crucial for would-be expats planning a new life overseas. In these unstable times, the cost of living versus salary, pension and capital is one of the most important issues for relocation planning, whether it's for a new job, retirement or a plan to start a business. Of course, annual and bi-annual surveys help and there are many to choose from, but the results can often come as a surprise or even a shock.
ECA's recently released Cost of Living Survey provided shocks and surprises as well as the predictable rises in already expensive expatriate locations. Singapore, well known for its high cost of living, rose from just outside the top 20 most expensive world cities to number 17, with Hong Kong rated as the second most pricey expat haunt in Asia, a position which isn't even surprising any more. Ashgabat in Turkmenistan is the most expensive global city, although the vast majority of expats might well have problems finding it on a map!
However, the prize for a shock result should perhaps go to Thailand's capital Bangkok, which has been surreptitiously creeping up the 'most expensive city' rankings since 2013, rising yet another 32 places since last year. Over the past five years, Bangkok has risen by 80 points and is now featured as 90th in the top 100 most expensive cities for expats. If its cost of living continues to increase at the same rate over the next five years, the chaotic conurbation might well land itself in the top ten, thus confirming the usefulness of cost of living surveys as well as causing a mass expat exodus.
Reasons given for Bangkok's meteoric rise include the strength of the baht, widely rumoured to have more to do with manipulation than the state of the country's economy, and the relative stability of the ruling military junta's government. Thailand's expanding economy, pushed along by the might of the Chinese yuan, is also credited for the increase. Unfortunately for the city's huge indigenous population, wages haven't increased to match, and even expats on less-than high wages or pensions are finding budgeting is getting harder. The ECA survey is based on a typical 'basket' of consumer goods and services used by expatriates in some 450 locations across the world.
-->