UK-trained expat teachers now a must-have for overseas international schools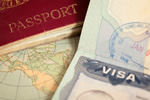 The British education system is renowned the world over, although many in the UK consider it's past its prime and needs an update.
Research shows an increasing worldwide demand for expat teachers who trained at UK universities. International schools are in the front line as regards recruitment, as almost half now offer a British-based curriculum. In fact, the numbers of international schools whose curriculums are based on the British system have increased from 2,500 to 10,000 over the past 18 years. As a result, there's now a world shortage of UK-trained teachers, with international schools competing with their British-based equivalents for the brightest and best educators at all levels.
Qualified and experienced teachers could be forgiven for asking why they should take an overseas job rather than staying on familiar ground. However, the average of 14,000 UK teachers who leave for an overseas job every year know the answer – it's the combination of a meaningful vocation with the chance to experience a fascinating new culture and its lifestyle. Nowadays, overseas teaching jobs are more attractive than ever. Potential earnings play a big part in the decision to move overseas, with a good number of countries offering twice the salary for a similar UK position.
For teachers heading to the Gulf States, salaries are tax-free and costs of living, although rising, are well covered by the earnings potential. Year-round sunshine is another bonus for staff arriving from the UK. As with jobs anywhere in the world, there are downsides such as being thousands of miles away from friends and family or complying with laws considered oppressive in the UK, but at least teachers working overseas know they are valued and appreciated, a feeling that's getting rarer in the UK education system.