Do expats' business opportunities make up for Singapore?s high cost of living?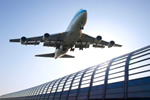 According to a recent survey, even very well-paid expat professionals in Singapore are unhappy with the city-state's soaring cost of living.
Earlier this year, the popular expat professional destination was rated as one of the 20 most costly places to live for expats, with a new report now revealing over 50 per cent of foreign professionals who took part in the survey are dissatisfied with their salaries as they haven't kept up with inflation.
According to one British trader, previous expatriate packages were a lot more attractive than those currently offered, with around $100,000 not enough to cope with the region's ever-rising prices. Another report stated expat packages have declined by at least US$12,450 over the past year. The report also claimed the average cost of benefits and compensation for an expat professional at middle managerial level has fallen from the 2016 figure of US$235,545 to today's amount of US$233,095, whilst the cost of living has seen a considerable increase.
Expat packages generally include three main elements – tax, benefits such as international schools, cars, accommodation and utilities, and the salary itself. Plus points of relocation to Singapore include the personal safety element, the cleanliness of the city, its suitability for bringing up a family, efficient transportation and, most importantly, the chance to build a highly successful career, but now need to be balanced against the ever-rising costs of living in the city-state.