Three Vietnamese destinations perfect for the digital nomad lifestyle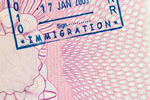 Being a digital nomad is the fun way to see the world as an expat, especially in exotic Southeast Asia.
Just a few years ago, expatriation was mostly linked to reassignment, relocation or retirement, until the explosive reality of worldwide internet connectivity created a whole new expat category. The term 'digital nomad' now encompasses everything from travel writing, citizen journalism, reports of volunteering and blogging to erudite articles on the planet's attempts to stay safe from the devastating effects of its human occupants. Digital nomads' ages range from the late teens through millennials to active retirees, and all are living life as an adventure well worth reporting via the internet.
All that's needed is a good internet connection and a laptop, along with a home country bank account and a credit or debit card. The beauty of exploring the planet at the same time as working when and where you please is a dream come true, especially in countries where the cost of living is amazingly low compared to the home country. Southeast Asia is a favourite destination, mostly providing necessities such as beachside towns, decent internet connectivity, friendliness, cheap beer and great weather.
One Australian news website recently publicised three Vietnamese destinations perfect for the digital nomad lifestyle, with the coastal beach resort town of Nha Trang featured as number one on the list. Set on a curving bay with mountains in the distance, the famous holiday destination boasts an average cost of living of just over $500 a month including accommodation. Vietnam's capital Hanoi took second place and is, as are capital cities across the world, a more expensive option at around $850 a month, but the city is vibrant, full of great eateries and has an established expat community.
Nestling in the Central Highlands province of Lam Dong, Da Lat town enjoys a cooler climate than the beachside and southern towns and cities and is slightly more high-end than many Vietnamese destinations. Spread across the lower hills and surrounded by mountains, the town's weather is perfect for digital nomads allergic to too much heat and the ambience is friendly and fascinating for those happy to spend just over $900 a month. All told, Vietnam has a great deal to offer to digital nomads as well as to expat retirees searching for an inexpensive home from home.