Reasons to choose the Philippines for your expat retirement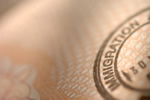 Retiring abroad is increasingly popular nowadays, and there's a good choice of suitable destinations.
For would-be expat retirees looking for a perfect location offering a warm climate, an established expat community, friendly locals, a welcoming government, much more than a smattering of the English language and a cost of living suited to their pensions. Southeast Asia is the new hotspot, with a choice between Vietnam, undeveloped Laos, Cambodia, Thailand and the Philippines. Safety and stability are priorities for expat retirees, with a reasonable standard of healthcare also an important factor in the final choice.
Of the five countries, the Philippines has been a popular choice for a decade or more, as the majority of the population speak English, the people are traditionally warm and friendly and, until recently, the political situation has been as stable as is possible in this part of the world. As a result, the Philippine archipelago is seen as a good bet for expats looking for a tropical paradise where it's still relatively cheap to live. Even so, every destination has its pros and cons, but the Philippines is still considered one of the best places for expat retirees to call home.
The pros of moving to the islands include a genuine welcome from locals as well as a government agency set up to attract expat pensioners. Financial benefits include wide-ranging discounts for those over 60 years of age, with 20 per cent or more off the cost of transportation and fast foods, and expats are allowed to start a business, work or volunteer. Once you're a permanent resident, you can stay for ever, or leave and re-enter without having to re-apply for your residency permit. A major attraction is the sheer beauty of the islands' beaches, forests and rural areas, and organic life in the countryside is now a government priority. All told, the country has more to offer retirees than anywhere else in Southeast Asia, and the cost of living is very low.
As regards the cons of retiring in the Philippines, infrastructure is still a problem as the majority of rural areas are under-provided, and even the cities experience power cuts, shortages of water, poor internet coverage and very bumpy roads! Manila's healthcare system offers affordability and quality as well as caring professionals, but rural areas aren't as well covered. However, new hospitals are now opening across the archipelago and cities including Cebu are investing in planned community developments for elderly expats. Recent reports of killings associated with the government's war on drugs are alarming for many would-be expat retirees and have been included in various embassies' travel warning pages, but the vast majority of resident expats are totally safe from any involvement.