Is Malta one of the world?s best places for expat professionals?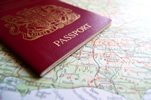 For most expats, the decision to move to a particular country is based on career prospects, the work culture and pay scales versus costs of living.
Destinations which fulfill the above essential requirements tend to attract far greater numbers of expat professionals with work experience and global degrees. As regards job satisfaction, the small island of Malta has a big reputation belying its size and has been voted top of the line in a recent survey of 64 countries. Over the past five years, increasing numbers of expat professionals in the IT, finance, gaming and tourism and hospitality sectors have flocked to Malta for its opportunities and attractive lifestyle.
The island's career opportunities are the main draw, with a good choice of jobs for those looking to enhance their CVs whilst living life to the full. The tiny island is popular with tourists as well as a hub for finance and IT, ensuring a fun social life in addition to the salary needed to make it all happen. The Maltese are genuinely warm and welcoming, even in the workplace, with first names the norm, and newly arrived expats won't feel alone or bereft of friends for long.
Malta gives the perfect combination of a very different environment and the feeling of having come home, as English is spoken all over the island and used on road signs and public transportation. The country's gloriously warm summers boast 12 hours of sunshine, spring and autumn are pleasantly warm and although winters can be cold, they're very short. Maltese cuisine is delicious and healthy, with ultra-fresh seafood at its heart, delighting expat foodies with its seasonal recipes. The nightlife is great, from beachside bars to upscale clubs featuring some of the music world's top stars. One important but often ignored aspect of relocation is healthcare, with Malta featuring strongly in a recent World Health Organisation survey as having seriously high standards at a reasonable cost. Better still, expat professionals who're paying national insurance are entitled to free healthcare, obviating the need for expensive private health insurance. All told, Malta gives expats the feeling of being in a comfortable, amazingly historic bubble, where everything is possible and life is sweet.