Funding your expat retirement dream by working part time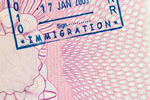 Increasing numbers of older people are dreaming of an overseas retirement, but don't have the financial resources to fund their dream, even in the most cost-conscious destinations.
Luckily for the majority of retirement dreamers, there are ways to enhance less than satisfactory pensions payments and make the dream come true. Starting with choosing your favourite destination, deciding on your preferred lifestyle and calculating its cost, the crucial next step is to use your talents to generate the cash flow you need to support your retirement. Expats, retirees and digital nomads from dozens of world countries are doing just that, and making it work.
Only a few countries disallow expat retiree residents from working part-time to supplement their pension income, although taking on a permanent job does tend to need official permission and/or a change in your visa status. Perhaps the easiest way to earn extra cash is to teach English after taking and passing a Teaching English as a Foreign Language (TEFL) course. For native English speakers, the course is straightforward and the qualification is accepted world-wide, even if the applicant doesn't have a bachelor's' degree or formal teaching experience. The demand for English teachers is spiralling, with native speakers able to teach online without any qualifications. It's the best way for expat retirees to earn extra cash, and the income stream is solid.
Making use of your former career by coaching or consulting is another way to generate an income stream, as your work experience in the West is valuable in developing countries. Tutoring for college entrance exams, giving tax advice and other advisory services can be given both on and offline, and can earn good money for active expat retirees. If your visa allows you to work and you have capital, buying a franchise can be a satisfactory source of income in retirement. You're taught how to run the business at a profit and you're not on your own as you have the franchisor holding your hand all the way. Another idea for expat retirees with capital is to invest in rental properties in your new location and, if you've no hard cash, becoming a property manager for foreign owners isn't a difficult job to find in most tourist destinations.
If you've always enjoyed writing and love to travel, becoming a travel writer is another route to staying solvent in retirement. Seeing the world and writing about your experiences is challenging, fascinating and fun, allowing you to live anywhere you fancy and work when you feel inspired to write. There's only one problem with this way of keeping the wolf from the door – there are millions of your equivalents out there doing exactly the same! Competition for the best gigs is fierce, and you'll need to cover your own expenses, at least while you're carving a niche for your travel tales. Initial incomes are small, but if you find the right publisher, you're set up for as long as you want to keep travelling.