Meerhoven is latest hub for hi-tech expat professionals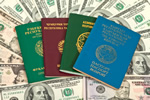 The Netherlands city of Meerhoven is the latest Dutch hub for expat professionals.
As Amsterdam, Rotterdam and the Hague become more expensive for expat entrepreneurs, the Dutch city of Meerhoven is taking over as the latest expat hub. As the regional economy grows, more and more expats are coming to the city from across the world, according to local real estate agents and residents. Research by the Meerhoven Internationals Platform shows at least one third of the local population has arrived from overseas to take advantage of the region's growing economy. The organisation gives assistance to new expat arrivals unsure about integration into the local community and helps with both practical and personal needs.
It seems increasing numbers of expats are keen on staying on long-term as they consider Meerhoven is a great place to start a new life, find a new job or start a new business. One recently arrived expat told local media the city has everything he and his family need, from shops, a park, an international school and friendly neighbours. A local estate agent confirms the influx, saying that around 75 per cent of new home purchases are made by recently-arrived expatriates, but a representative from the Grasnjk residents' association isn't sure it's such a good thing as house prices are now rising in response to the new demand.
The integration of a high number of foreigners is, unsurprisingly, a hot topic in the town, with locals saying expats mostly have poor Dutch language skills and not much time to join in community social activities. Careers and family matters, they say, come first, rather than making an effort to fit in to the local culture. The majority of newcomers work within Meerhoven's growing hi-tech industry, either as employees of established companies or as entrepreneurs with start-ups in specific tech fields.