Where should high-flying expatriate professionals retire?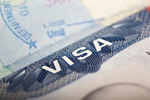 If boosting your income as an expat is your main ambition in life, the best locations are sometimes not the best for quality of life.
Being seriously wealthy is the goal of many expats who're willing to move anywhere in the world to fulfil the dream, with other aspects of relocation such as quality of life, working hours, a supportive expat community and friendly locals at the bottom of the list. According to a recently released survey, Qatar is tops for sky-high salaries but, in the real world, job security in all the Gulf States rests on the whims of their rulers. Other countries where salaries for top professionals are far in excess of the same position in the home country include Switzerland, Saudi Arabia, Norway and little Luxembourg.
However, many expats find the 'it's all about the money' syndrome becomes less important as they age, their pension pots grow larger and retirement stands like a shadow in their peripheral vision. Priorities change and time off becomes more important, as does the need for a well-earned rest. About then, realisation strikes that the country that's helped make them wealthy doesn't have much to offer retirees looking for a totally different lifestyle. That's the stimulus for yet another quest – where's the best place in which to grow old!
Again, surveys come to the rescue, although the search is harder for those who couldn't even imagine returning to the home country. Enviable retirement destinations with all the necessary perks for a comfortable older lifestyle are rare, especially if seriously hot weather year-round doesn't appeal. One suitable location is the Netherlands, along with Scandinavian hubs such as Sweden, Norway, Denmark and Finland. Singapore is up there with the cooler countries, with hot temperatures mattering less due to judicious use of aircon almost everywhere. One problem with basing your choice on temperature is that destinations in colder climes and top Asian hubs generally have a far higher cost of living including housing, needing a generous income from investments.