European Court of Justice throws out Brit expat referendum challenge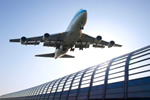 British retired expats in EU member states have lost their referendum challenge based on disenfranchisement.
The European Court of Justice in Luxembourg has rejected a case brought by Harry Shindler and others which claimed the 2016 Brexit referendum was invalid due to over a million British expats being blocked from voting. The French lawyers acting for the pensioner claimants argued the EU should not have accepted Britain's intention to leave the union as those expats most affected were prevented from voting.
The Council for the European Union opposed the application, using the argument that the decisions made by the EU were not able to change the applicants' legal status as they were simply 'preparatory acts'. As a result, it maintained that only when Article 50 was completed and Britain's departure was formalised would the rights of the applicants be affected. The European Court of Justice therefore agreed with the Council's interpretation, stating the 'decision to open up negotiations prior to a Brexit agreement has no direct effect on the applicants' legal situations'. Continuing, the ECJ dismissed the action as 'inadmissible' as the opening of negotiations alone does not give binding legal effects able to affect the applicants' interests by changing their legal status.
Mr Shindler, a British-born 97 year-old veteran of WWII, has lived in Italy since the end of the war and has fought for years to have the 15-year disenfranchisement of British expats reversed. UK lawmakers in both political parties have promised more than once to have the rules deleted, but so far no action has been taken, citing the cost as a reason. At present, a private members' bill to kill the ruling has been introduced into parliament, but the Labour party has refused to back it, citing administration costs. Had the Conservative party's promise over two years ago to revoke the bill been honoured, the result of the Brexit referendum would have been totally different.