Frozen pensions under attack by petition with 196,000 signatures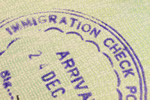 To date, 196,000 people have signed a petition calling for the UK's frozen pension scheme to be abolished.
For those who're looking to retire overseas, this is a crucial issue, as in many popular retirement destinations, the UK state pension is frozen at the point of the retiree's departure from the UK, whilst in certain other countries the UK's 'triple lock' scheme is allowed and British pensioners get their annual increase. For those who're planning to live for the rest of their lives in a non-qualifying country, inflation will mean the longer they live, the less their pensions will be worth in the real world. British pensioners in Australia, New Zealand, Canada, South Africa and Asia have had their pensions frozen, with one very long-term expatriate British woman in Australia receiving just over £6 a week and being supported by the Australian government's welfare scheme.
At present, around 550,000 British pensioners, some four per cent of all state pension recipients and 50 per cent of those living overseas, are attempting to survive under the frozen pensions policy. The petition was started by Gillian Mittins, the daughter of a victim of the frozen pensions scheme. Her mother is 92 years old and is a veteran of WWII who paid National Insurance during her entire working life. She now lives in Canada to be close to her extended family at the end of her life. According to her daughter, if she'd remained in the UK she would now receive a weekly pension of £126.95, but now received just £72.50. It's humiliating as well as simply wrong, and many British pensioners have been forced to move back to the UK, leaving their friends and family overseas.
The British government's excuse for consistently refusing to upgrade all frozen state pensions being paid overseas is the cost of doing so, an 'estimated' and supposedly unaffordable £500 million per year. The figures, however, show a different story as the government fund holding National Insurance payments has a balance of £24.2 billion – yes, billion. By law, the fund must not dip below the £16.9 billion threshold, leaving an excess of £7.3 billion. The cost of upgrading every single frozen pension would add up to around £500 million, not taking into account the average of £1500 per year saved by not having to provide healthcare, social security and more for British expat retirees.
The petition needs 200,000 signatures to force a parliamentary debate, less than the full number of British pensioners struggling to make ends meet overseas in non-upgrade compliant countries. It needs just 4,000 more signatures to get a hearing in the British parliament, although it's uncertain whether, due to the present Brexit chaos, how many parliamentarians will actually attend.