Incredible India attracts increasing numbers of expats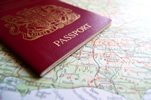 Traditionally, India has been seen as an iconic country whose citizens emigrate to improve their lives, but nowadays the trend is reversing itself.
At the present time, some 30,000 expatriates are living in India, with numbers increasing year on year. The expatriate community is varied and diverse, ranging from executives and CEOs of internationally-based companies through teachers, artists and those seeking India's speciality, spirituality. Those in the sub-continent for business reasons live a life of comparative luxury as the cost of living is far lower than in the West, even in developed mega-cities such as New Delhi and Mumbai. Teachers live comfortably, and artists live as well as they can whilst breathing in India's exotic atmosphere. Those in search of spirituality often join ashrams and study under renowned leaders.
If arriving and finding work is the plan, it's doable, but in an Indian way. Basically, the salaries offered to new arrivals aren't exactly desirable, although it's possible to live on them without subsidising from savings. A 'good' salary here is around 25 per cent of that offered to expat professionals in the West. The vast majority of working expats in India are on reassignment from multinationals in their home countries, but Indian companies are now catching up on the trend of hiring experience and skills not available in the indigenous population. Jobs of this type are suitable for mid-level professionals and are best sourced outside the country.
For those willing to take a chance, the Indian experience is unique, fascinating, occasionally mysterious and totally strange for Westerners. Downsides include irregular or often non-available voltages playing havoc with electronics unless a voltage stabiliser is purchased. Eating is via the right hand, with the left used for shaking hands, and the weather depends on your location. The northern regions overlooked by the Himalayas range between hot, cool and cold; the subtropical northern region has cold, dry winters and hot, humid summers and the south is steaming hot, humid and thoroughly uncomfortable. Western India is arid, with low rainfall and high temperatures. The two distinct seasons affect the entire country, with the monsoon occurring between April and September and the drier, milder season running from October through March.