Lack of Spanish online property data frustrates expat buyers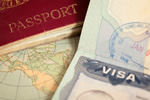 If you're rushing to get settled in Spain before Brexit kicks in, you'll have already noticed the frustrating lack of online property data.
Expat property purchasers hoping to make the move to Spain before the end of March next year are getting frustrated by the lack of online information about local house prices in the selected region. For example, in the UK there's the Land Registry, detailing every sale and purchase made including the prices from this year back to 1995. It's an invaluable help to purchasers, as they can price their offers for their chosen property accordingly.
Whilst Spain does have its own Land Registry, it's not online nor is it available anywhere else to purchasers and sellers, who have to simply use guesswork to find an agreed price. Even the Nota Simple, which gives a property description, the vendor's details and the existence of any liens on the property, won't disclose the valuation or the price paid last time it was sold. It's totally frustrating to potential purchasers, especially if they're in a rush to get out of the UK before the door to Spain closes.
The reason behind this financial secrecy is actually straightforward if you're Spanish – it's that there's very little similarity between the realised sale price and the listed price as a good proportion will have been paid 'under the table' as it were. Historical price data bears very little resemblance to what actually happened in the real world. It's not just buyers who're frustrated, as real estate agents aren't happy about the situation either as it makes their jobs more complicated than in other EU member states and also makes them look stupid in the eyes of foreign buyers. For expats, the only way to get round the problem is to ask the agent for the actual price, then hone their bargaining skills until they reach an almost satisfactory agreement with the owner.