New Dubai international schools offer a diversity of curriculums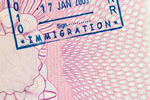 Demand by expatriate as well as local parents for international-standard education facilities has resulted in a huge boost to the numbers of international schools in the UAE region.
Estimates of increasing demand were part of a recently released report on the status of the UAE's educational facilities, showing a projected 175,000 places are likely to be required by 2020. The region's growing population numbers along with demand from expatriate families is expected to peak over the next two years, causing an availability crisis in the quality education sector.
The report, issued last year, revealed Dubai's need for at least another 75,000 private and international school places, with Abu Dhabi's needs only slightly smaller at 62,000. The estimated demand in Dubai will need 50 new private schools, with Abu Dhabi needing 52 extra private schools over the same period. Trends in both emirates are emerging, demonstrating a growth in super-premium and premium private schools able to offer wider access to a first-class education for expat children from the West as well as from China and India.
The market is far more open than in previous decades, giving a wider choice for parents as to the type and style of the education offered. For example, one new school in Dubai offers performing arts and has a strong success record in the specialty, and another is focusing on supporting vulnerable young people and encouraging them to get the best out of their education. Others are concentrating on encouraging entrepreneurship as well as promoting wellbeing and mindfulness, with personalised learning environments helping create employment-ready students. Innovation is the buzzword for Dubai's new generation of 13 private schools, all of which are standing ready to offer expat parents the education their children need.