Expat entrepreneurs in Estonia offered help in integrating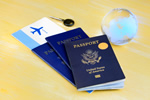 For expat tech entrepreneurs in Estonia who're having problems with the language and culture, help is on the way!
Several projects especially designed for bewildered expats living and working in Tallin by the Estonian Institute are being offered to new arrivals in order to help them settle in and make the best of their Estonian experience. The first, titled Culture Step, aims to aid integration via five lectures, workshops study trips and informal discussions and is aimed at new arrivals in the city. The full course takes a year from start to finish, and the project includes visits to culturally important places popular with local people, all of which will help newcomers to forge connections with the country and get to understand its peoples' way of life.
The growth of expat arrivals over the past several years has led to an understanding that newcomers from vastly different countries might well find Estonia's traditions and customs somewhat alien, thus impeding their ability to integrate and enjoy their new lives. Surveys have shown a good number of expatriates have problems with the language as well as with integration, with the new programme set up to help both issues. New Estonian language classes have been organised by the Estonian Institute, starting this month at the institute's premises in Tallin's old town. Two groups of ten persons will meet once every week for 14 weeks, divided into absolute beginners and elementary level and costing 220 euros per person.
For more informal language study, the Speak Dating café will be held as part of September's Station Narva festival, running from the 21st to the 23rd. Teachers will sit at tables and invite two expats to take part in a 15 minute lesson aimed at fun as well as instruction. The event is being held as part of the European Day of Languages and will also involve the Tallin European School and its pupils. In addition, the Institute publishes literature in English on many aspects of life and culture in the country, all of which will be helpful for new expat arrivals attempting to get to grips with their new home.