Sihanoukville expats flee due to Chinese casinos and crime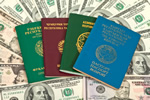 Cambodian expat favourite Sihanoukville is now overrun with Chinese construction workers and Chinese gamblers.
It's taken just a few years to destroy one of Cambodia's favourite beachside destinations, simply by opening up the formerly peaceful resort to Chinese investors. Some ten years ago, the town was a favourite with Cambodian holidaymakers and became just as popular for expatriates wanting a relatively quiet life in attractive surroundings. The cost of living was refreshingly low, as were rents and house prices, and the ambience was laid-back, friendly and traditional in many ways. More recently, expats disenchanted with next-door neighbour Thailand's increasingly difficult visa requirements made the move across the border and settled in Sihanoukville.
Fast forwarding to the last two or three years, the formerly quaint beachside town began to change due to increasing investment by Chinese developers catering to the Chinese obsession with gambling. Beachside cafes and restaurants were demolished, huge trucks containing building supplies gutted the roads and an influx of Chinese labourers changed the vibe of the town in short order. Massive casinos and apartment blocks were thrown up as the developments continued, forcing many unhappy expats to pack their bags and leave for quieter towns such as Kampot and Kep.
By this year, the town resembled a rubbish tip interspersed with unfinished developments, and future plans include even more casinos and nightclubs as well as a theme park. Those possibly in the know suggest Sihanoukville's port is the main target for expansion as part of China's Belt and Road Initiative, but the town is now an open sore in the midst of Cambodia's natural beauty. Worse still, with the influx of Chinese labourers and tourists heading for the casinos, the city's crime rate has soared. Arrests have been made, and drug trafficking, street violence and sex trafficking are all carried on in full view of tourists and expatriates. Recent moves to coordinate local police activities with Chinese support may have an effect, but it's too late for Sihanoukville to regain what it's lost.