Netherlands has the highest number of job vacancies ever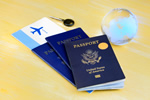 According to Statistics Netherlands, this summer is seeing an all-time high in the number of open job vacancies.
Numbers of open job vacancies in the Netherlands have been rising for five years to date, with the massive increase of 16,000 in this year's second quarter breaking the previous record set in 2007. At the end of June this year some 251,000 job openings were recorded, topping the 251,000 in the same 2007 quarter. The only sector to see a loss in the number of advertised jobs was banking and finance, with the education, industry and business services sectors all showing gains. The situation is causing some concern, as labour market tensions are also on the increase as demand for employment is up against a limited supply of suitable positions.
Some 354,000 workers are now unemployed, a small decrease of 14,000 on results from the first quarter of 2018. Many who've been unemployed for a while are now job-hunting again, and would-be expats looking to make a move to the Netherlands could well find the jobs bonanza is good news. Recruitment agencies are relied on by many Dutch companies looking for expatriate professionals, with some offering job interview coaching for potential employees unused to finding work overseas. Expats can register with just one or as many as they like, thus increasing their chances of finding the right position at an acceptable salary.
For expats who've identified companies they'd love to work for, it's usual in the Netherlands to simply apply by letter for an interview. Checking the company's website for the right person to apply to makes certain your application will be taken seriously. Although usually confined to top-level positions in international firms, vacancies are regularly published in Dutch newspapers including Telegraf, Metro and NRC. Another well-known way to get the job you want is by networking, either by using social media or personal contacts or by joining a professional association or networking group. If all else fails, Amsterdam's twice-yearly International Jobs Fair is certain to succeed.