Hoofddorp the Netherlands is a new focus for expat families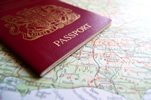 For expat families, there's now a new alternative to the overcrowded, ever more expensive top cities in the Netherlands.
The Netherlands' city favourites of Amsterdam, Rotterdam and The Hague have been attracting top expat talent and their families for some years now, with the influx leading to increased rents and a lack of international education places at top independent schools. Following a campaign for more places by governmental and local authorities, the city of Hoofddorp is now offering an acceptable educational alternative for expat families.
Set in the North Holland region of the country between Amsterdam and Leiden, Hoofddorp is close by Schipol Airport and is a medium-sized city boasting amenities including comprehensive transportation options and links, a good selection of shopping venues, varied accommodation options and two international schools, one of which is brand new. The rest of the Netherlands and its major cities can be easily reached by direct train or bus, and a good number of international companies are already located in the city, with more scheduled to arrive.
Moving overseas with the family is always more stressful than going it alone, with schooling a major issue. Nowadays, local parents looking for a higher standard of education for their children are taking up places formerly given to expat children, with shortages of available places now becoming normal in many expat destinations. Hoofddorp's new Optimist International School came into being in an attempt to deal with the shortage and offers small class numbers with parental involvement encouraged. Fees are lower than the average due to the school's funding by the Dutch Ministry of Education.
Gifted Minds International School is Hoopddorf's first international educational facility for children between the ages of three and 12 years. It's a candidate school for the International Baccalaureate programme and has applied for authorisation as an IBPYP World School. In the unlikely event of both schools having waiting lists, several other good educational facilities are reachable by public transport or car. Two are in Amsterdam itself, with several others located in and around Leiden and The Hague.