Asian cities including Beijing becoming unaffordable for expats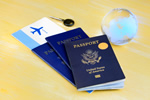 Due to short supply and rising demand, rentals in China's major cities are heading for the skies.
Increases in apartment rental charges in major Chinese cities including Beijing, Shanghai, Shenzhen and Guangzhou are happening month by month, causing concern in China's expat communities. The rise in demand by college graduates is being cited as one reason, but the growing numbers of expats arriving from across the world is also contributing to a major shortage of accommodation in large cities countrywide. In Beijing, rentals in the two popular Xicheng and Dongcheng districts are now amongst the highest across the entire capital, charging 120 yuan per month per square metre.
For expats coming to the end of their Beijing rental contracts, it's bad news, as alternative accommodation at a reasonable rate is disappearing fast due to the vast city's never-ending housing bubble. Over the past 10 years, rental charges have gone up by around 200 per cent, with the capital's ranking in online surveys now set at ninth most expensive city in Asia. Shanghai isn't an alternative, as it's now the most costly mainland Chinese conurbation and the seventh most expensive expat location as regards rentals.
Leaving China and heading to South Korea won't help, as Seoul is now number five in the recent Mercers' survey listings. When a cup of coffee costs $10, what chance is there for the average expat as regards affording rents? Singapore has long been known as one of Asia's most expensive cities for expatriates, with the exception of high-flyers in its booming financial sector. Tokyo is still top of the tree as regards its cost of living, although taking tips from locals as to how to afford to stay can have surprisingly positive results. Hong Kong, is still the most expensive city, not just in Asia but in the world, with rent at its most extortionate bringing bad news for expats and their families.