Expats heading to UAE urged to check their legal rights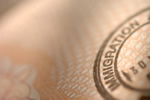 Expatriates heading to the UAE are being advised to check the emirates' legal rights pertaining to worker-employer relationships.
Legal rights for new expat employees in the UAE encompass wage negotiations, safe working conditions and incentives as well as other crucial rights given to employees by UAE laws. Once the written offer of employment has been received, the employer or employment agent is obliged to explain the terms and conditions relating to the actual job before the successful applicant travels to the UAE.
Noting and agreeing with the terms of the job offer, the job title, its responsibilities, the salary offered, any privileges and details of conditions of work must be completed by the prospective employee before the job offer is signed off, and new employees should receive a copy and keep it in a safe place. For expats new to employment regulations in the UAE, employers' liabilities include payment of all employment and recruitment expenses including employment agency fees, travel costs, an entry visa and residency permit, medical tests and other necessary costs. A new contract with identical details to the job offer signed in the employee's home country will need to be signed. The law also states that, in the event of termination during a probationary period, the employee does not have to refund any recruitment costs.
Expat women recruited for positions in the UAE have certain rights aimed at avoiding exploitation in the workplace. The UAE's labour laws state special provisions regarding working conditions and working hours, including forbidding work after 10 p.m. and before 7 a.m. unless working in responsible managerial and technical positions. Those providing medical services are also allowed to work at night if necessary. Laws relating to maternity and childcare leave include 45 days of maternity leave on full pay after working for one year, with those who've worked for less than a year drawing half pay. In addition, should a woman be doing the same job as a male colleague, equal wages apply. '