What expats expect when preparing for an overseas assignment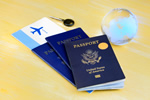 Being asked by your company or a head-hunter to take on an expat reassignment overseas is great but scary news for most professionals.
These days, it seems almost everyone is desperate to work abroad, with those on assignment by their multinational employer getting the best deals. However, it's not plain sailing, with a huge number of questions being asked and answers being debated before decisions are taken. Nowadays, some 20 million people have relocated somewhere in this globalised world for work reasons, making employment satisfaction with terms offered even more important. Most communications as regards reassignment will take place between the employee and his/her employer, with responses crucial to an agreement.
Employers need to listen carefully to employees and provide them with sources of information on varied topics including salary, perks and the pros and cons of the destination itself. One-to-one meetings are essential, with providing sounding boards in the form of experienced expatriate service personnel the best way forward. Connecting the employee with current expatriates in the same location also works well. At this point in their careers, employees are mainly looking for advice and guidance in order to evaluate their feelings about the job, the destination and the experience itself. Housing, the lifestyle, schooling if travelling with the family and even basics such as weather patterns and the indigenous community are all part of the picture needing to be evaluated by the employee in order to make the right decision for himself as well as for his/her employer.
Expat assignment can succeed or fail due to the attitudes of partners and children, with taking their feelings and preferences into account before a decision is taken an important part of the process of relocation. Family and spousal unhappiness is one of the main reasons for costly failed assignments, making support for the family a crucial part of any deal. Inviting the spouse and even older children to a meeting about the reassignment and answering their questions carefully and honesty goes a long way to remove the stress element from the employee's hopefully positive decision.