Survey suggests Thailand no longer expat Land of Smiles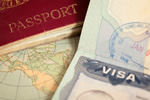 A recently released expat survey suggests Thailand's popularity with Western expats is crashing.
The survey focused on expat residents across Thailand, coming up with results which might be surprising to those who've not lived in the country. Overall, the results showed fewer Western expatriates arriving than ever before as well as a significant drop in the numbers of foreign professionals working in the Kingdom compared with the last survey in 2016. Reasons given include a drop in earnings due to poor business performance, shifting market trends related to a significant drop in the numbers of Western tourists and the recent Chinese influx as well as the rising cost of living under the present government.
At the same time the demographics of new incomers have also changed from the former mix of younger, working expats and retirees to mostly elderly Westerner arrivals with an average age of 60 years. Nowadays, as the country tracks backwards to becoming basically a retiree destination, only one in every five expatriate residents is younger than 50, and only two per cent are 20 years old or younger. Over a third of respondents stated they weren't any happier than when they first came, with expats under 60 citing financial woes for their misery. In 2016, 66 per cent of working expats said they were considering leaving, with the survey suggesting they've now left as only 23 per cent of the sample are working as against 42 two per cent in 2016.
As regards monthly budgets, 23 per cent spend between 25k and 45k baht a month, half have monthly spends of 65k baht and just 10 per cent spend more than 145k. Three quarters own their own car, around 50 per cent own a house and 20 per cent own a condo. Pattaya and Bangkok are still the major expat locations, with Chiang Mai lagging behind and the location index little changed since the last survey, but Bangkok has 51 per cent of expat workers as well as a far younger demographic. Bangkok-based expats are also far more likely to have private health insurance, often provided by their companies.
As for reasons why the country is becoming less popular as an overall expat destination, the influx of Chinese is high on the list, followed by a strong belief that Westerners are no longer welcome in the Land of Smiles. Increased costs across the board are hitting many retirees where it hurts, as is the high baht, and restrictions on previously open-all-hours entertainment venues are as unpopular with younger expats as they are with tourists. Changes to visa regulations and also to the perceived attitudes of some immigration departments aren't helping, with a significant number of older expats leaving for other Southeast Asian countries as a result.