Brexit may result in frozen pensions for expats in Europe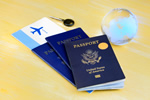 British citizens still planning to retire overseas are being urged to take financial advice about possible changes to social security agreements post-Brexit.
EU member states have reciprocal agreements with the UK on social security provisions, but there's been no guidance as yet as to whether these will remain valid after Brexit kicks in. Should they not be part of any agreement or the UK crashes out of the EU, benefits such as the annual increase in the state pension paid to UK expats in European member states may be ended. Although the annual increase is miniscule and the state pension itself is far from generous compared with many other countries' pension provisions, the lack of an annual increase coupled with the expected post-Brexit sterling crash could cause genuine hardship for many British retirees in EU countries.
Many Brits now approaching retirement are still dreaming of a life in the sun, with plenty of alternative destinations should they no longer be welcome in Europe. Weather, lifestyle and a low cost of living are the goals, and the state pension plus a small private pension for an expat couple is enough for comfortable living in many world countries. Of course, the elephant in the room is inflation, unpredictable but inevitable, and currency weakness delivers another blow.
Ten years ago, the weekly state pension of a UK expat arriving in Australia would have been frozen at £90.70, but over the past 10 years the rate for UK residents has risen by 39 per cent to £125.95. Over those 10 years, the loss of funds caused by a frozen pension is £1,833 a year, double that for a married couple with pension entitlements. For the estimated 560,000 British pensioners living overseas in specific countries where the UK state pension is frozen at point of entry, there's little hope of any relief from the unjust ruling. According to government sources, uprating all frozen pensions would cost over £500 million a year, with many brave attempts to get justice over the years all falling on deaf ears.