Rental property options for expatriate arrivals in Dubai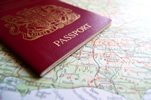 Real estate in Dubai is one of the first considerations for newly-arrived expats, with a choice of renting or buying.
The desert city of Dubai was built around cars and still feels the boom and bust effects of the liquid gold far below the sands, even although its present-day leaders are committed to diversification. The price of property is inextricably linked to oil prices, soaring when oil is at a high and falling in concert with lower oil prices. Between 2011 and 2014, oil stood at over $100 a barrel and apartments in the Burj Khalifa were selling at over $1,000 a square foot. As oil prices fell, so did the building's apartment costs and, with oil now hovering at around $70 a barrel, the same building's values now stand at $650 per square foot.
The majority of expats in Dubai, including all new arrivals, opt to rent rather than buy, as visas tend towards the short-term and are tied directly to employment, Should a reassignment or relocation not be working out, giving up on a job means leaving the country. Several districts in the popular city centre area don't allow foreign ownership of apartments in their high rise blocks, but money talks louder in this city than in most other world destinations. If you've enough, you're in.
Recent expat arrivals are advised not to view the city as a series of neighbourhoods similar to those in larger cities in their home countries, as Dubai simply isn't a walkable place as it's too darn hot most of the time. Social gatherings, shopping and other activities are undertaken by car, and homes are oriented in groups around specific features or developments. Standard amenities include pools, on-site gyms, separate living spaces for household staff and, in high-end developments, spas and tennis courts are commonly provided.
Luxury or semi-luxury family-style homes in gated communities are the norm for the expat community, with many set close by well-known international schools. Rents are higher in the better compounds with more amenities built in. For singles, downtown apartments are the best choice, with many built close to or on the edge of the business district. These rent for around $4,000 a month, and present-day rents in Burj Khalifa are still the most expensive in the city due to the building's position near the Dubai Mall. The skyscrapers of popular Dubai Marina are set south of the central districts and overlook a spectacular mile and a half of man-made waterway. If beachfront is a necessity, Palm Jumeirah is the answer, with its 'trunk' holding apartments and the 'fronds' given over to villas renting at around $7,200 a month.