Shanghai beating out Beijing as favourite expat destination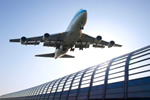 Rivalry between Beijing and Shanghai as to which Chinese city is the favourite expatriate hub is becoming irrelevant.
Traditionally, the two massive cities have battled to attract the brightest and best expatriate talent, but the ongoing rivalry seems be becoming irrelevant as Shanghai is now winning hands down. Of the 193,000 work permits issued by China to foreign applicants over the past eight months, some 43,000 were for expats living in Shanghai, almost twice the number awarded to foreigners in Beijing. Second place in expat preferences went to Guangdong province, pushing the Chinese capital into third place.
In a recent Forbes China listing of the top ten cities for business, Beijing lagged behind both Shanghai and Guangzhou, even although it managed to up its rating from last year. The truth seems to be that expats consider Beijing to be dull, as well as not offering quite the opportunities touted by the top two cities. Another survey rated Shanghai as the most attractive expat hub, garnering 20,000 votes and a reputation for job opportunities far ahead of those in Beijing.
However, the capital is fighting back via a plan to make the R visa easier to get, hoping the change will attract high-end, top talent but largely ignoring more run-of-the-mill expat professionals. Yet another survey may be hampering Beijing's chances of hitting the number one spot, as its results suggest life for the average expat is getting more expensive. Asia as a bloc featured high in the last run of studies aimed at expats, with the usual suspects of Hong Kong, Singapore and Tokyo joined by several other Asian favourites. Another criticism aimed at the Chinese capital is that it's blocked solid with tourists, making it less attractive to expats desperate for the real China experience along with a new career.