Aspiring expat teachers in China warned over dodgy recruiters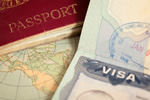 If you're looking to teach English in China, beware of illegal recruitment agencies.
Teaching English is a popular job for those looking to spend time as expats in one of China's mega-cities. The easiest way to find a position is to apply directly to schools advertising for foreign teachers on reputable, long-established websites such as the ESL Teachers Board. The alternative is to use a recruitment company, but potential expats should realise not all is what it might seem.
In China there are no 'government approved' or 'official' recruitment agencies and, although there are laws which apply to all such businesses looking to recruit foreigners, no one agency can claim it's official or connected to the Chinese government in any way. Unfortunately, a good number of unofficial recruitment offices do claim they're official, but there's only one entitled to make this claim. ChinaJob.com was established in 1954, and is in fact linked to and recommended by the State Administration of Foreign Expat Affairs (SEFEA). If you're impressed by similar claims put out by the many hundreds of other recruitment agencies, walking away is the best idea as they are not reputable and should be avoided.
Reputable agencies would not and do not charge teachers a fee for their services at any time, with expats advised to cut all communication with their recruiter should this happen. Legitimate agencies clearly state their purpose upfront, but their non-reputable competitors often adopt academic-style names suggesting they are actual educational facilities. Another way to identify illegal recruiters is that they don't conform with SEFEA regulations regarding applicants' qualifications and experience. Guidelines include possession of a bachelors' degree as well as two years' relevant teaching experience, but dodgy agencies often advertise for unqualified, inexperienced expats teachers.
Another point to note is that, with genuine recruitment agencies, your contract will be with the school and not the agency as it's simply acting as a mediator between the applicant and the employer. Worst of all, some agencies inform expats it's legal to enter the country on a tourist visa and begin work as a teacher. Working illegally is a significant gamble with a high risk of getting deported and having to re-enter with the correct visa. Another often-practiced trick is to use a bait-and-switch technique which advertises high-salaried positions which don't exist via bulk emails, then offering he resulting applicants low-paid jobs along with a promise of priority for the next high-paid job – which, of course, never materialises. Sadly, most of the best jobs are filled by personal referrals or word of mouth, and offers are always prefaced by a personal interview, making applying from overseas a waste of time.