Is Cairo an alternative to Dubai for expat professional startups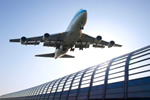 If you're dreaming of going it alone and starting your own business in the GCC region, what's the best option?
For those with enough get-up-and-go and a viable business plan, the GCC appeals for many reasons, but bureaucracy and start-up costs vary a great deal between the region's major hubs of Dubai, Kuwait, Riyadh, Bahrain, Abu Dhabi and Cairo. Cost-wise, Dubai is the most expensive, with eye-watering rental prices in the upscale districts necessary for presenting the right ambience for your business. However, it's the easiest place for a start-up, and the new 10-year visa helps a lot. Dubai's free zones allow non-emiratis to own 100 per cent of their businesses and the city-state is tax free.
Riyadh is the capital of massively-wealthy Saudi Arabia and an economic titan compared to the rest of the region, even although it's landlocked, making import/export rates somewhat expensive. In certain industries, its General Investment Authority allows 100 per cent foreign ownership and office space costs around $200 per square metre. The tiny island of Bahrain doesn't allow expats to own properties or land but does allow full ownership of companies in the Greater Manama zone. At present, the country has a trade agreement with the USA, but its future may be compromised by Trump irrationality.
Abu Dhabi is fast-growing and stable, with flexible, transparent laws regarding business start-ups, although full foreign ownership isn't permitted. Office space costs just $50 per square metre, but the risk of a minority share in a new business puts off a good number of investors. Kuwait is a good place for consulting and service businesses and has a low corporate tax rate, but a proportion of employees must be Kuwaiti nationals due to its government's fairly aggressive Kuwaitization programme. Cairo's strength is its location as the meeting point between Africa and the rest of the planet, but foreign ownership is still limited by law. Even so, investment in the tourism, finance and communication sectors is of interest to foreigners as the country has a base of highly qualified manpower in these fields. Communication technology is reliable, and office rents start at just $5 per square metre.