Private healthcare insurance for part year retirement in the USA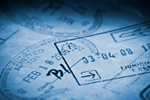 If your retirement plans include a few months' stay in the USA every year, it's essential to sort out private healthcare insurance before you leave.
Unlike in European countries and the UK, healthcare in the USA is a complicated mix of age-related care and private treatment paid for by taking out expensive healthcare insurance. It has to be said that, because of the way the scheme is set up, medical costs in the USA are some of the highest in the world. Expats who've lived and worked in America for over 10 years can join the Medicare part of the scheme once they reach the age of 65 but, as with so much else in the country nowadays, this may well change before long.
It's essential to arrange your overseas private healthcare insurance before your first visit, as all US hospitals are funded by the general public, whether via direct payments or through health insurance. Emergency care can be had as a basic provision, but inpatient care is charged for. If you're still employed and are relocating via your present employer, private healthcare insurance should be covered as part of your remuneration package. For retirees, the first problem should illness strike is finding a local hospital which deals with your type of insurance.
When buying a private healthcare policy, it's important to check whether it includes dental and vision care, as both are expensive luxuries for many USA citizens. Your policy should cover stays in hospital, operations and treatments received, prescription drugs and cancer care as well as an annual benefit level of no less than $1,000,000. Top of the range policies allow unlimited claims and include mental health care, but premiums are steep and increases as you age can be a problem as regards affordability.
If you're looking to buy a holiday home in the USA and use it for the tourist visa's 90 day stay every year, you'll need to carefully consider your travel insurance package. Ideally, there should be no upper age limit and cover for pre-existing conditions should be included. Full medical costs and repatriation should also be included and, again, the upper limit should be $1,000,000. A few insurers will extend coverage from 90 days up to 104 days per single trip if you want to stay longer.