Malaysia scores with expat families for education and healthcare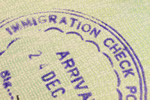 Malaysia is climbing the ratings for its ease of settling in for expat families.
Whilst Singapore holds the crown as the best world country for expat professionals on relocation, Malaysia is creeping up the ratings as a family-oriented destination. According to a recent survey, reassignment to the tropical country is a smooth transition for families as regards accommodation, healthcare and international schooling. Over half of respondents said their present property was far nicer than the home they'd left, with 28 per cent having affordable domestic help and 18 per cent donating more to charity than they could have afforded to at home.
It seems the expat experience offered by Malaysia is sociable, friendly and supportive, with making friends within and outside the foreign community easier than in the West. Almost half of those surveyed said their social lives were more enjoyable, and their children found it easier to fit in and make new friends. Setting up childcare and suitable schooling also seems to be easier in this part of Asia, and school fees are less expensive than in many other expat destinations. Overall, just under half of respondents are happier since their relocation.
Accessible, affordable healthcare is one of the most important considerations for expats arriving with their families. Malaysia has a network of government-run clinics and hospitals easily accessible and affordable for most minor emergencies, and the private hospitals offer high-quality healthcare for more serious problems. Dentistry is also reasonably priced and good quality.
Especially in the major cities and their suburbs, Malaysia's infrastructure is world-class, with excellent motorways and major roads. In rural areas and along the coastlines it's a natural paradise all the way, with rainforests and a huge, diverse ecosystem, but the county's greatest asset is its laid-back, extremely friendly people. Long-stay expats have nothing but compliments for the way they've been treated by locals, with kindness and generosity making expat families feel wherever in the country they settle.