Gulf States change direction towards the West and its investment potential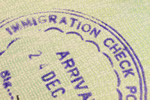 Since the introduction of VAT in the United Arab Emirates, it seems expats aren't worried about its effect but other developments are causing concern.
Although the UAE is still a popular destination for expatriates eager to grow their careers and earn enhanced salaries, high rental charges and increasing international school fees are more of a worry than the effect of VAT on everyday prices. One expat noted rental charges are now falling and no-one's serious about leaving, but school fees are worrisome for many. However, it would seem help is on the way, according to a recent announcement from the Dubai Executive Council which suggests school fees are in for an enforced stay on price increases along with the same for real estate rentals and aviation.
All the new measures are aimed at stimulating the emirate's economy and ,apparently, the best is yet to come and will involve slashing the fees charged by government for the privilege of doing business in Dubai, a measure which is also intended to boost investment in a number of sectors. In addition, some 19 expenses related to Dubai's airline industry are to be scrapped. .In a statement posted on Twitter, the above changes were explained by Sheikh Hamdan, who also mentioned Dubai's 'distinctive investment environment on a regional and global level', adding the emirate is a hard-won global industrial hub which still needs strengthening. Expat parents will be more than pleased that international schools will be forbidden fee increases from now until the end of next year.
It now seems the Gulf States as a whole are in competition with each other as regards making life easier for their expatriate workers at the same time as reorganising their revenues away from oil and gas dependency. Abu Dhabi has announed ten job creation initiatives and reinforcement of SMEs via a massive multi billion-dollar plan. The stimulus package will be fully introduced after a 90 day evaluation of the detailed execution plan. Hopefully, the days of Saudization, Kuwaitzation and other 'zations' are drawing to a close as the region opens its doors to the Western world and, of course, its millions of tourists.