Pros and cons of Shenzhen versus Bangkok for expat startups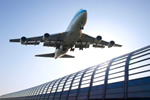 Over the past few years, Asia's popularity as a startup hub has grown, giving choices between major cities in several countries.
Starting up a small business takes a lot of research and planning as well as a good dose of faith in your own abilities. Choosing the right location is essential and involves analysing the practicalities of company formation, risk assessments, financing and finding the right space for your new enterprise. Rather than just comparing areas within a familiar city, you're now faced with comparing areas in two or more diverse countries, with getting it right essential to your eventual success.
Taking two popular business environments in two very different Asian countries – China's Shenzhen and Thailand's Bangkok, the first things to consider are the laws allowing expatriates to operate their own businesses. Most expats looking to create a business in Bangkok will be aiming at either overseas clients or the large expat community in the city, as marketing to the Thai community requires decades of experience of the country's culture and attitude towards foreigners in order to get it right.
Competence in the English language varies and is often a cause for frustration, especially when you're hiring Thai staff. Sticking to expat hirings isn't practical as Thailand's law insists four Thais must be taken on for every one foreigner employed, including yourself. You should also note that a Thai person must own 51 per cent of your new company, leaving you with just 49 per cent. Thai bureaucracy is your worst nightmare, best left to a Thai company formation expert, and getting your work visa and permit via a competent visa agent is the way to go.
Shenzhen is China's fourth largest city, with its cost of living soaring year by year. However, it's still considered reasonably priced for expats looking to start a business. Almost two million people call it home and are more receptive to Western offerings than are the Thais, with Shenzhen one of several Chinese cities with lower corporate tax regimes. As regards bureaucracy, it's similar to that in Bangkok and needs a legal mind to unravel its relevance to your business. One downside is monthly filing of your receipts, best done by a local accountant.
Between the two cities, both of which have comparatively strict business laws, you'll save money in Shenzhen and, most importantly, you'll be made welcome as a foreign business owner, an attitude which is practically unheard of in Thailand. Basically, China is encouraging expat professionals in many sectors to take advantage of the government's hunger for innovation and success by choosing one of its cities as an incubator for their new business ideas.