Is Cape Town the answer for adventurous expat professionals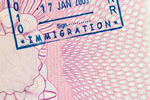 If you're looking to emigrate for work reasons and none of the usual destinations appeal, South Africa and its capital Cape Town might well tick your boxes.
Relocation nowadays seems to concentrate on just a few well-known destinations, with massive salaries, upscale extras and high-flying career success the main draws. However, if a balanced lifestyle is important, South Africa could be the answer for its lower cost of living, spectacular scenery and wide selection of industries and sectors. There's a choice between agriculture and tourism, manufacturing, education and many other career paths, and culture here merges with lifestyle to make the perfect expat personal package.
Cape Town is the heart of South Africa's financial sector, one of the country's biggest earners and a ladder for professional advancement. Its spin-offs are the insurance, real estate and business services sectors, contributing along with finance to 37 per cent of the city's economic activity. Obviously, the tourism sector is a popular choice for expat incomers, and manufacturing as well as engineering gives opportunities to new arrivals. Techies will find digital marketing companies across the city as well as other online start-ups.
Cape Town's perfect location is a dream for expats looking for outdoor activities, with water sports, fishing, hiking, climbing and more right on the doorstep. South Africa's weather is a dream come true after years of gloomy northern European skies, and the dramatic scenery of the Cape is the best place to enjoy it. Cape Town is a relatively small city, keeping commuting times to a minimum, with most residents opting to drive rather than take public transport, and there's a choice of various expat communities in and around the city.
Almost the only downside of living in Cape Town is its lower level of safety, although being sensible as to where and when you go can alleviate most of the risks. It has to be said the level of crime is relatively high, as are the numbers of burglaries and street robberies. Many expats choose gated communities, thus reducing such risks to a minimum. Walking alone at night should be avoided, and staying vigilant is the best way to avoid any trouble. In addition, private healthcare insurance is advisable, as the public health services are overcrowded and lacking in funds, but both the cost of living and the cost of children's private education are considerably cheaper than London and other major Western cities.