Expats now welcome in UAE due to economic reality push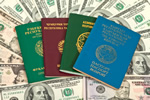 As if by magic, the Gulf States and especially the UAE are suddenly awash with new strategies aimed at attracting untold numbers of expat professionals and investors and making them feel at home in a manner unimaginable this time last year.
It all started with Saudi Arabia's rolling programme of investment lures sponsored by the government in response to the ruler's Vision20/30 plan, but the UAE's now taken up the lead by allowing even more openings to its already lax economy. Its series of expat-friendly initiatives and decrees are obviously intended to shift the emirates' economies into a higher gear away from the emphasis on oil and gas to the international business appeal of Dubai and Abu Dhabi.
Efforts to reboot the UAE are now being seen as a new framework for the emirates' stuck in a rut economies in the hope the international community will fill in the blanks left by the fall in oil prices. Since the beginning of Ramadan, the leaders of Abu Dhabi and Dubai have been in a race to introduce new visa regimes for top expatriate professionals as well as international investors. Long-term residency, 100 per cent foreign-owned business outside free zones, huge spending packages to create jobs for Emiratis in both the private and public sectors, easing of real estate levies and scrapping of aviation fees are being tossed around like sweets at a kids' birthday party.
One jaw-dropping change by Dubai was the forbidding of international school fee increases for the next academic year, an obvious response to complaints by cash-strapped expat professional parents worried about keeping their kids properly educated during their stay in the region. Since the oil price crash in 2014, austerity measures have been the norm, with even the International Monetary Fund recently suggesting they'd gone too far and were endangering growth in the region as well as risking plans for diversification.
According to experts, the real test will come with the staging of Expo 2020, for which massive infrastructure is being constructed in order to accommodate some 30 million visitors over a six month period. If the region can pull this off, its non oil-dependent economic future should be assured.