Expats and locals in Bahrain warned about dodgy car repair shops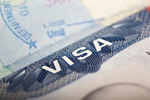 Expats living and working in Bahrain are being warned about gang-controlled car repair businesses.
Due to the lack of relevant laws and enforced regulations, both expat and local customers are being ripped off by the unscrupulous gangs controlling the emirate's car repair trade. Many garages run by expats are overcharging their customers by huge amounts on rates for various services. According to local media, profits generated by the scams amount to thousands of dinars, and dissatisfied customers are convinced deception and fraud are rife in the car repair sector.
Local vehicle owners who've fallen foul of the scams are certain it's because all the car repair outfits are being run by foreigners happy to take advantage of local clients. One Bahraini graduate of Khalifa Industrial Institute told reporters it's happening because no Bahrainis are working in the sector. Another garage owner suggests the best way to avoid the scams is to get quotes from a number of workshops and choose the lowest. Also, he adds, have mechanics show you bills for parts they've replaced during the repairs.
On a more cheerful note, it's just been announced the UAE is the Middle East's top wedding destination, accounting for over five per cent of all weddings arranged by the global industry. A recent survey suggests the reason for the UAE's popularity is its choice of palatial, luxurious hotels and resorts in stunning locations perfect for upscale wedding celebrations. Couples from the UK, India, Pakistan and the UAE itself contributed to a 30 per cent increase in the number of bookings in 2017, with another increase looking likely by the end of this year.