Unexpected destinations for adventurous expat millennials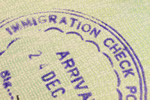 Whilst the old saying 'all that glitters isn't gold' should be kept in mind, a few unexpected destinations are expanding the choice for would-be expats.
If you're looking for more to your chosen expat destination than just hanging out in bars and cafes, modern technology can give information on less obvious locations as well as keeping you in touch with friends a family in the old country.
An estimated 5,5 million Britons have fled the UK for new challenges, higher salaries, better career prospects or retirement in the sun, but not all have ended up in the usual expat hubs with their online presentations of perfection. Unlike in former years, a good number of Britons who've ditched their expensive UK life for overseas destinations now represent the demographic of between 18-35 years of age. They're freelancers, creative remote workers or self-employed entrepreneurs who've the freedom to do and go exactly what and where they like, and it's not the traditional expat havens which are the final, if temporary, destination.
The USA, Spain, France, Canada, New Zealand and Australia aren't top of the expat popularity poll anymore as they're being replaced with less conventional, more challenging ports of call with at least half-way decent WiFi services. For example, Lisbon is a new favourite, replacing Barcelona as a relatively new escape for digitally-savvy millennials. The locals are friendly, the sun regularly shines, the cost of living is at least acceptable and housing is affordable.
For beach-loving exploratory types who need the real world as an occasional retreat from the tech-obsessed modern world, Costa Rica is a good place to start. Formerly the exclusive hangout for older refugees from the USA, appreciation of its decided advantages has spread to European would-be expats looking for a low-cost, high quality life surrounded by nature at its most impressive. Pura Vida – pure life – is the national slogan, and what you see is what you get in this tropical paradise.
For city-lovers with tech skills, the new place to be is Berlin, the latest red-hot innovation and tech hub of Europe. It's a cheaper alternative to London and is packed with history, culture, music, theatre and nightlife as well as an efficient, convenient transport system, all perfect for energetic, hungry entrepreneurs. It's not the only millennial favourite in Germany, with Frankfurt, Munich and Hamburg up and coming as great places for creativity and innovation.
If a fascination with Africa is part of the wish to migrate, Nairobi is looking to become the new San Francisco. With its great climate, friendly locals and endless opportunities, it's drawing serious money from investors and is crammed with new infrastructure projects as a result. It's becoming a favourite with disenchanted Brits in search of new opportunities, and its closeness to the African veldts and jungles is a major draw for adventurous expats.