Job options in Germany for expats determined not to teach English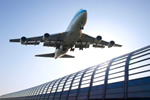 If teaching English is absolutely the last thing you want to do during your new expat life, Germany has a good number of other options.
Teaching English is the job of first resort for some, but the last resort for a huge number of would-be expats heading to Germany as well as other EU member states. Although other options do include call centre work, being an au pair or even pouring pints in a German pub, there plenty to offer those with an ongoing career in mind.
Abilities do need to include a certain level of German-language competence as well as recognised qualifications, some experience and a good level of higher education, but there's a good choice of sectors in which to make your mark. If you're into research, several fellowships are open to expats with the right qualifications and experience in the field.
Not all insist on fluency in German, and one even includes formal training in the language. If you're brilliant in your job but language isn't your thing, fellowships focusing on global topics don't require applicants to speak German, although a Masters' degree or equivalent in either political or social science is required. In Germany, as in most other world countries, English is the number one language of the tech sector, especially in Berlin with its innumerable tech start-ups. From software companies to social media through community managers, positions are many and salaries are good.
If working with a multinational is your goal, Amazon's hiring some 2,000 new staff this year, and a brand new digital centre is under construction in Hamburg. If you prefer self-employment, entrepreneurs are welcome in Germany and already form one in 10 of all foreigners in the country. German bureaucracy, however, is something of a challenge unless applicants have at least a smattering of the local lingo or easy access to support services including a translator.
Another favourite is working as a relocation consultant – after, all, you've done it so why not earn money by helping others? Multi-tasking abilities are essential, and there's a choice of local and international companies looking for talented staff.