Upswing in violent attacks in Spain may spoil Brit expat lifestyles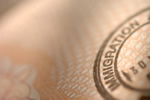 Spain is still an absolute favourite for expats from the UK, but are the Costas getting too dangerous nowadays?
Spain always features strongly in expat surveys, especially as a retirement destination, but recent news reports form the most popular areas seem to indicate the risk of being involved in violence and even losing your life is getting higher. For older expats, it's not just a quiet life lived inexpensively in near-perfect weather conditions that's a requirement, it's also a life which is safer than in the home country. Given that violent crime for no good reason is now far more common across the world than in the past, is Spain becoming too dangerous for expats?
The latest report of many telling of violent attacks over the past few months focuses on the Costa del Sol, where an expat and his girlfriend were victims of a kidnapping which resulted in the man's death and injuries to his girlfriend. The couple were found dumped on the side of a Marbella road last Monday night, close by the city's Hospital Costa del Sol. The young woman, covered in blood, was spotted attempting to flag down cars to get help and was finally taken to the hospital, but her friend had died of injuries caused by torture and severe beating. According to local police, the couple are believed to have been kidnapped on Sunday, and the investigation is continuing.
A quick trawl through English language expat newspapers online is scary at best and off-putting at worst, and it's not just the Costa del Sol which seems to attract murderers, as drug dealers, scammers of all types and refugees from the law seem to flourish elsewhere in Spain. Brit expats might remember that, in the good old days, London's East End villains and a selection of train robbers 'retired' to Spain without saying goodbye to Scotland Yard, but at least they kept their violence within their own groups.
The latest news from Spain is that a suspected member of the Muslim Brotherhood is attempting to persuade the Spanish government to help him avoid deportation. He was expected to be deported to Cairo last week, but his lawyer is filing for asylum. Older Brits looking to find a safer home away from home might well feel they've never left the UK except for the better weather and cheaper beer.